Italy seizes luxury villas and superyachts worth 143 million euros from Russian oligarchs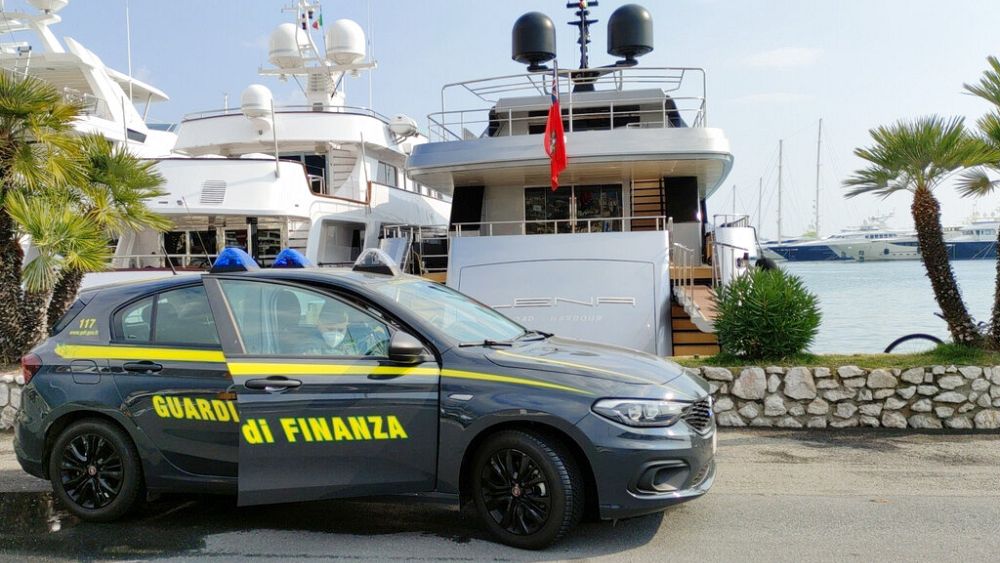 Italy has seized luxury villas and superyachts owned by Russian oligarchs. The owners are all about the EU sanctions list.
On Friday, Italian Foreign Minister Luigi Di Maio announced plans to begin seizing the properties of people suspected of being close to President Vladimir Putin.
"We have to be able to stop Putin's attack, bringing him to the table, and he won't go with niceties," he told Italian public television.
The Italian financial police reacted quickly and since Friday, they have seized 143 million euros worth of property belonging to five Russian oligarchs.
This includes luxury villas located in some of the country's most scenic destinations like Tuscany and the island of Sardinia.
A Lake Como house belonging to Moscow TV presenter Vladimir Soloviev was among them, as well as a Sardinian villa belonging to Alisher Usmanov – both on the EU sanctions list. Together, they are estimated to have a combined value of €25m.
Two yachts were also seized in ports in northern Italy, including the 65-meter-long "Lady M", estimated at around 65 million euros.
The EU must act quickly
After Russia invaded Ukraine on February 24, the EU began applying sanctions to Russian oligarchs, freezing their assets and barring them from entering the bloc.
Italy is now asking other countries to act quickly on their strengths, with Prime Minister Mario Draghi saying they should follow Italy's lead.
"I would really like to see similar measures taken by all our countries," Draghi said at a joint press conference with European Commission President Ursula von der Leyen.
"Now we have to be quick in implementing this."
He added that Italy, France and Germany had been quick to implement sanctions but "others less so".
French authorities also seized a superyacht in the port of La Ciotat last week where officials said it was preparing for a urgent departure. It belonged to Igor Sechin, CEO of Russian oil company Rosneft and one of the oligarchs targeted by EU sanctions announced on February 28.
"Thank you to the French customs officers who are enforcing the European Union sanctions against those close to the Russian government," said Economy Minister Bruno La Maire in a tweet.
Germany's economy ministry also said it was "quickly and effectively" applying sanctions, but did not publicly disclose whether any assets had been seized.