Morning Forum Speaker Highlights Russian Invasion of Ukraine | Community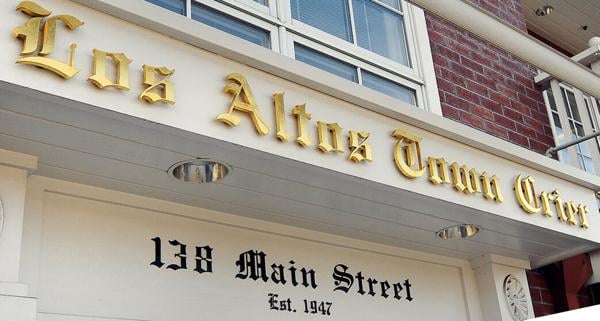 Historian Norman Naimark spoke about "Putin and Ukraine" at the Morning Forum in Los Altos on April 5, explaining the events that led the Ukrainian people to want their own language, independence and a new democratic government, as well as to affirm its desire to become more Western. European Union by joining NATO.
Naimark, a professor of Eastern European studies at Stanford University, had just taken the pulse of Germany and its new direction as it confronts the grueling reality of Ukraine, where events change rapidly and the war evolves. We are only at the beginning of this tragedy, he said.
Transformation under Putin
Naimark noted how in Russia in the 1990s there was a spark of democratic influence, which was gradually crushed. Former President George W. Bush naively said that President Vladimir Putin seemed like a sincere and honest man. Since then, Putin has actively transformed Russia, shutting down the free press and, most recently, YouTube. Those who spoke freely were poisoned. Now it is very difficult to get outside information. Putin's people refuse to challenge him, Naimark said, and if they do, they get fired.
Then Putin began to transform his image into that of a cult figure, staging huge rallies where he stood center stage, regaling the crowds with talk of the glories of Russia. He also encouraged a super-masculine image by riding Mongolian horses and swimming in icy waters, and encouraged the glorification of the military, urging young people to join youth groups and learn how to use weapons.
Putin is the face of the Russian people, Naimark said. He's smart and manipulative, and he develops his own idea of ​​the story. In some ways, Russia is becoming the Soviet Union again, with a different set of ideologies and a different way of thinking about the future. All banks are now controlled by the government. Russia has become a fascist, autocratic government that Putin now leads, according to Naimark, and he sees all people in Europe as Russians, completely dependent on Moscow.
Ukrainian independence
After the 1917 Russian Revolution, Russia tolerated Ukraine as a separate republic but not really as an independent country, Naimark explained. Much more recently, in 1991, Ukraine wanted its own language and independence.
In a referendum, 90% of the population voted for independence, even in Crimea. The Ukrainians wanted to develop a political nationalism faithful to a new state which they hoped would be democratic, and they felt Western. But some Russian citizens wanted to return to the days of the Soviet Union rather than live in a democracy.
The 2004 Orange Revolution in Ukraine took hold because people thought the election was stolen by a former communist bureaucrat. Huge protests around Kyiv and other parts of the country forced the candidate to resign. Ukrainians wanted to be like Westerners and join the European Union. In 2013, a new president was elected, also corrupt. He promised the Ukrainians that he would sign an agreement with the EU to start the accession process. In 2014, when Ukrainians felt they had gotten rid of the corrupt older generation, a new election was held and a Jewish comedian, considered uncorrupt, was elected president with an outpouring of support – Volodymyr Zelensky .
There was growing involvement in American affairs in Ukraine, and people seemed to want the United States involved there, Naimark said. Putin, however, did not want this example next door, and he was in trouble at home.
Then Ukrainians and the world were caught off guard on February 24 when Russia invaded Ukraine.
Zelensky gave speeches to rally his country and generate support around the world. Suddenly, Naimark said, Ukrainians from different parties and sectors of the country come together.
Ukraine has changed as a result of the war and its people are strongly attached to what they need to be great.
By Naimark's assessment, the war is going badly for Russia, with Germany having recently cut off supplies.
Does Naimark think the war is about to end? Not yet.
The Los Altos Morning Forum is a members-only conference series that meets twice a month at Los Altos United Methodist Church.