Putin is expected to deliver a speech soon, Russian news agencies report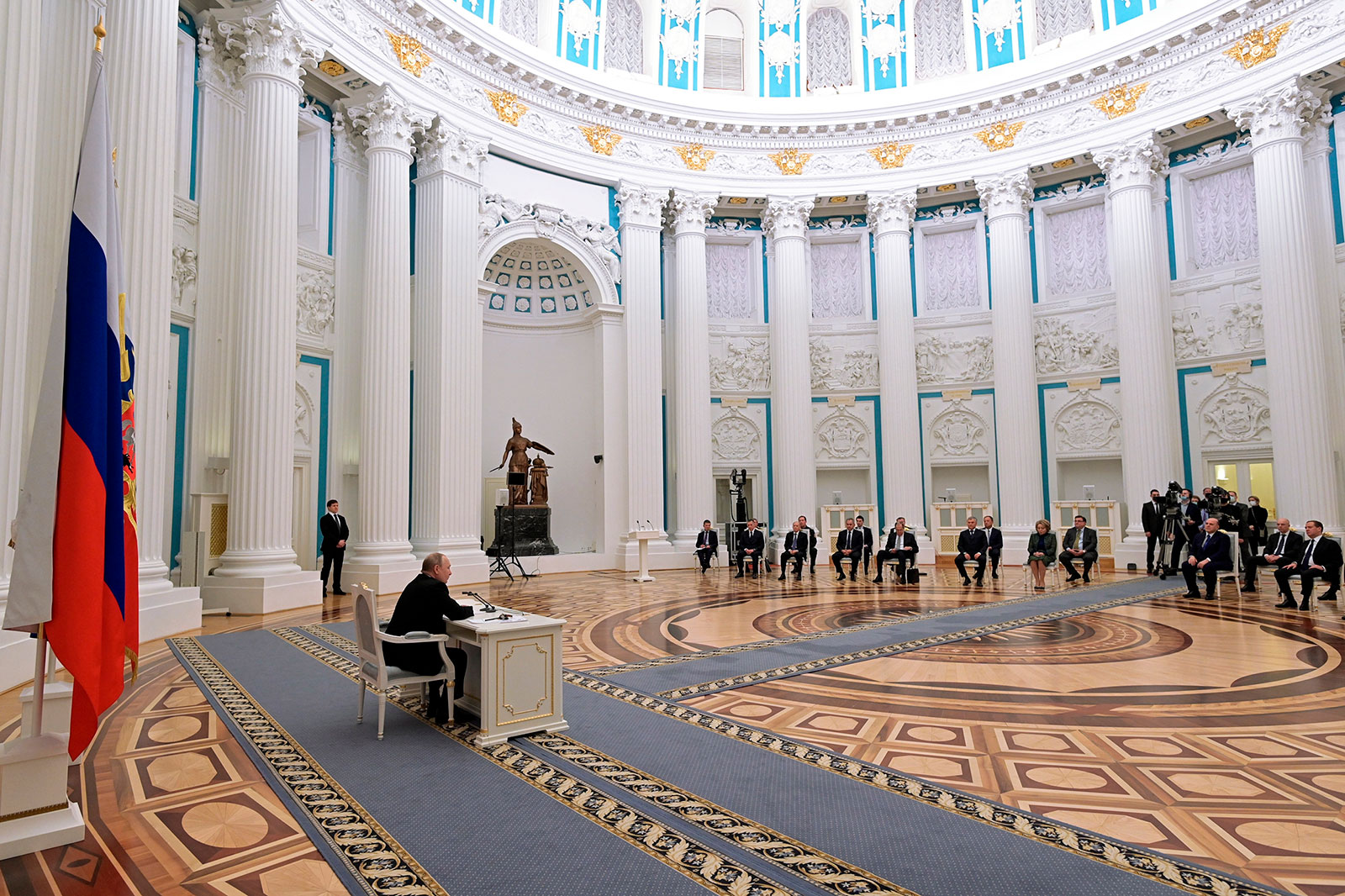 Senior administration official says US President Biden made no private assurances or commitments to Russian President Vladimir Putin regarding Ukraine's NATO membership that he did not make in public .
There has been no shift in the US view of NATO membership that they remain committed to an open door policy for the defense alliance.
Yet, as Biden stated most clearly last month, Ukraine is not expected to be able to join NATO anytime soon.
"The likelihood of Ukraine joining NATO in the short term is not very likely, based on a lot more work they have to do in terms of democracy and a few other things going on there, and whether or not key allies in the West would vote to bring in Ukraine at this time," Biden said.
Earlier on Monday, during a Security Council meeting, Russian President Vladimir Putin suggested that Biden had given him assurances that Ukraine would not soon be admitted to NATO and that its potential membership could be subject to to a moratorium.
"The American colleague assured me that Ukraine will not be admitted [to NATO] tomorrow," Putin said. "In addition, a kind of moratorium is possible.
"My answer is simple: We think this is not a concession for us, it's just the implementation of your plans," Putin added.
Before leaving the Munich Security Conference on Sunday, Vice President Kamala Harris told reporters: "NATO is a membership – it's about nations coming together as a group, making decisions collectively, around again, principles, and then what will be the terms and standards of joining. And so that's the process. It doesn't happen overnight."
"No country can say I want to be in, so I will be, and no country can say you can't be. And isn't that at the heart of the very problem that's presented to us in terms of aggression by Russia, or declared aggression against Ukraine," she continued.
CNN's Nathan Hodge and Anna Chernova contributed reporting from Moscow.