Rada appeals to the world community in the face of Russian aggression in the Black Sea and the Sea of ​​Azov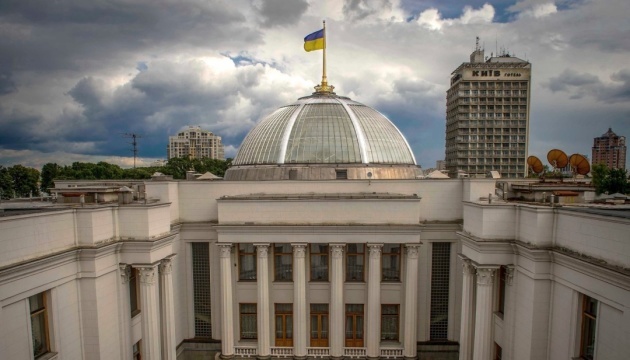 The Verkhovna Rada, Ukraine's parliament, adopted a statement calling on the international community to condemn Russia's aggression in parts of the Black and Azov Seas and the Kerch Strait.
According to website of the parliament, 329 deputies voted on Tuesday for a respective resolution titled 'On a statement of the Verkhovna Rada of Ukraine 'On the aggression of the Russian Federation in the regions of the Black Seas and Azov and the Kerch Strait' " (No. 8015).
According to the statement, the Verkhovna Rada appeals to the UN, the European Parliament, the parliamentary assemblies of the Council of Europe, the OSCE and NATO, the governments and parliaments of foreign countries with the request to condemn the Russian aggression in the areas of the Black Seas and Azov and the Kerch Strait. Furthermore, the parliament calls for assistance to be provided to Ukraine, as a victim of aggression, in the realization of its inalienable right to self-defence. He also underlined the need to take effective collective measures to eliminate the threat to peace and suppress Russian acts of aggression in the Black Seas and Azov regions and the Kerch Strait, in particular by carrying out operations to ensure freedom of navigation.
Ukrainian President Volodymyr Zelensky said earlier that due to the military actions of the Russian Federation, the Black and Azov seas have become one of the most dangerous seas on the planet.