Russian ambassador summoned for entry ban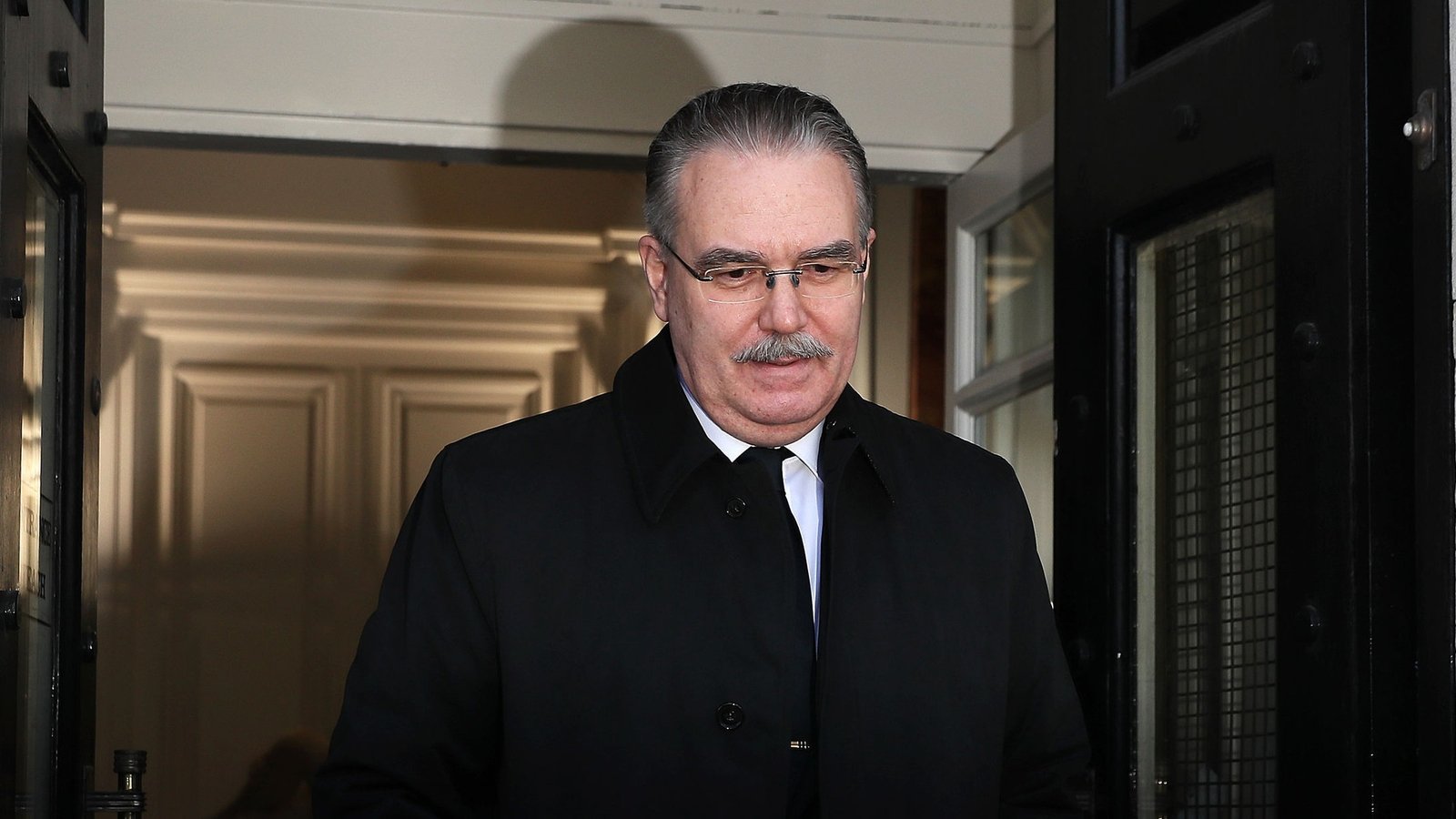 The Foreign Secretary, who is currently in Washington DC, today summoned the Russian Ambassador to Iveagh House.
Ambassador Yury Filatov is expected to meet with the Secretary General of the Ministry of Foreign Affairs later.
Yesterday, Russia barred entry to Taoiseach Micheál Martin and more than 50 other senior officials, in response to Western sanctions against Ukraine.
Despite the somewhat dramatic announcementthe government has yet to receive a full list of the more than 50 Irish politicians and civil servants sanctioned.
This follows precedent in other EU states where lists of people under Russian travel bans have not been published in full.
The Taoiseach told the Fianna Fáil parliamentary party meeting last night that the government would not be sidetracked by Russia's actions, which it described as propaganda.
Several calls have already been made to expel the Russian ambassador, including from some members of the government.
Fine Gael TD Neale Richmond said the ambassador should be directed to the airport after meeting at Iveagh House today.
However, it is understood that Cabinet-level thinking is not in this space at this time and that there remains a strong will to keep diplomatic channels open.
But Minister Simon Coveney vowed that Ireland would continue to take sides in this dispute and supported Ukraine for good reasons.
Among those on the Russian list are Tánaiste Leo Varadkar, Mr Coveney and Finance Minister Paschal Donohoe, along with a number of other key officials and politicians.
The Russian Foreign Ministry said the action against the 52 digits was taken following Ireland's support for EU sanctions against Russia.
"Acting under orders from Brussels, Ireland is waging an aggressive anti-Russian propaganda campaign," a Foreign Office statement said.
Minister of State for European Affairs Thomas Byrne said Russia's decision was made deliberately to "sow confusion and discord within the Irish political system".
Speaking on RTÉ's Morning Ireland, he said Russia's announcement came during Dáil speeches delivered by the Taoiseach and while the Foreign Secretary was in Washington DC.
Mr Byrne said it was important 'not to go on the bait'.
"Quite frankly, we don't have the information. We don't know who is on the list and how big it is and why they would do this.
"But we know they've done it in a number of other countries where they only released a handful of names and said, well, actually there's a lot more on the list. , and they never release them, so that's a possible outcome here as well."
Mr Byrne added that Ireland "will absolutely not be deterred from focusing on supporting Ukraine and upholding those basic principles that Ireland has always stood for, and that Russia should do the same" .
Regarding the expulsion of the Russian embassy staff, he said it was a decision that could certainly be made, but diplomacy is really the last line of communication, and that at some point when the war in Ukraine will be over, there will be discussions that will have been had.