Russian missiles hit Mykolaiv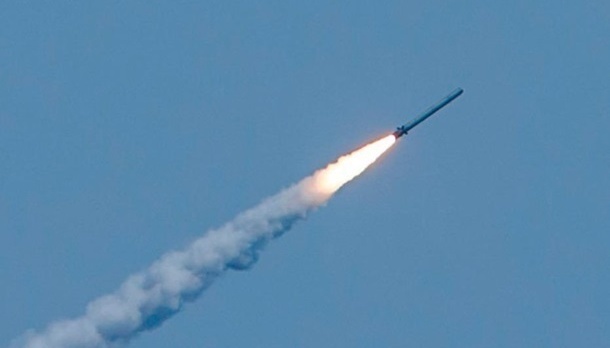 Russia launched several missiles at Mykolaiv, said Vitaliy Kim, head of the regional administration.
The official broke the news of the latest heavy shelling via Telegramreports Ukrinform.
"Information regarding enemy shelling of the Mykolaiv area in the past 24 hours, at 8:00 a.m. on the morning of September 11. On the night of September 11, at around 2:50 a.m., Mykolaiv was subjected to heavy shelling. According to provisional reports, nine people suffered injuries of varying severity, three of whom are in hospital.After a rear yard of the five-story building was hit, an entrance to the building was nearly destroyed by fire and a explosion. A private home was also badly damaged," Kim said.
Read also: Injured man, administrative buildings, market, houses destroyed in missile attack on Dnipro
In the Mykolayiv district in the morning at 1:00 p.m. on September 10, the enemy shelled the town of Pervomaiske and the village of Zasillia. Residential buildings were affected. No casualties were reported.
Kim also wrote that on the evening of September 10 at 8:17 p.m., as a result of the shelling of the village of Bilozirka, one person was killed.
"In addition, on the evening of September 10, at 7:57 p.m., enemy shelling was recorded on the recreation area of ​​​​the city of Ochakiv. There were no casualties in the area. On September 11, around 03:00 a.m. , the enemy struck the There were no casualties either," he noted.
According to Kim, the community of Shyroke has been shelled in Bashtanka district over the past day.
"Around 3:00 p.m. Shelling was recorded outside the village of Chervona Dolyna. Farm buildings were hit. At about 4:30 p.m., the village of Shyroke was shelled. destroyed. On September 11, at around 4:30 a.m. and at 5:30 a.m., the village of Shyroke was again shelled. Vegetable gardens and roads were hit. There were no casualties," the report said. responsible.
Kim also reported that the bombardment of the territory and nearby settlements in the community of Bereznehuvate continues.
"On the night of September 11, at around 04:00, the town of Bereznehuvate was shelled. As a result, five people were injured. Residential buildings were damaged and destroyed. The search for the missing man, who was allegedly at home at the time of the strike, is ongoing. Detailed information is being verified," he added.
According to the head of the regional administration, in the Voznesensk district on Sunday night at 02:00 an air defense system was activated, shooting down two enemy missiles. Reports are being verified as to the sites where the missile debris crashed.