Russian occupiers prepare cages for a 'show trial' of POWs in Mariupol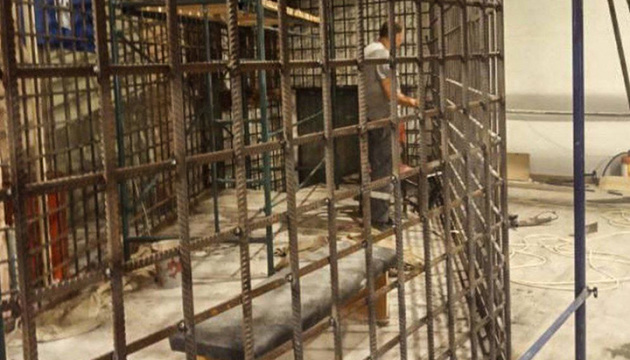 The Russian invaders plan to hold a "show trial" of Ukrainian defenders in the temporarily occupied city of Mariupol.
The relevant statement was made by the Mariupol City Council on Telegramreports a correspondent of Ukrinform.
"Now the Russian occupiers are assembling prison cages on the stage of the Mariupol Chamber Philharmonic. The bars are 20mm in diameter. The invaders plan to hold a 'show trial' of the Ukrainian defenders in September," indicates the report.
Mariupol Mayor Vadym Boichenko called on the international community not to allow this to happen.
"The occupiers continue to disregard international standards. They continue to multiply war crimes, showing contempt for the entire civilized world. I urge the international community, the UN and the ICRC to intervene in the situation and to ensure that the rules for the treatment of prisoners of war are respected. We must do everything to bring our defenders back to Ukraine alive and prevent another Olenivka from happening in Mariupol," Boichenko stressed.
A reminder that on the night of July 29, 2022, a powerful explosion took place at the former correctional facility located in Olenivka, Donetsk region, where Russians kept Ukrainian prisoners of war. At least 50 Ukrainian defenders were reportedly killed and more than 70 seriously injured.
mk