Russian torture chambers found in nearly every liberated colony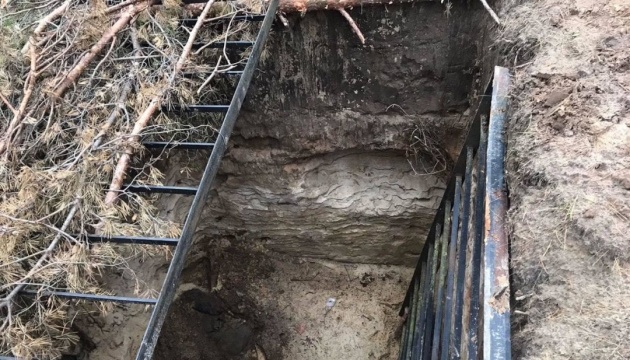 Virtually every town or village liberated from Russian invaders had a torture chamber set up in the area in one form or another.
This is according to First Deputy Minister of Internal Affairs Yevhen Yenin, who spoke on the airwaves of the national telethon, reports a correspondent of Ukrinform.
"In fact, every city or town liberated from the occupiers had a torture chamber in one form or another. Recently, we coordinated law enforcement efforts in liberated cities, and these torture chambers were discovered there, one by one – in Velykyi Burluk, Kozacha Lopan, Vovchansk and Balakleia…" he said.
Yenin added that Russians often set up these notorious chambers in police stations, where they held detainees in terrible conditions, tortured and humiliated them. This list of places where people have been deprived of liberty was recently supplemented with a recreation center outside the village of Novoplatonivk in the community of Izium.
Read also: Another one torture uncovered room in an unoccupied village in the Kharkiv region
According to the official, a pit 3 to 4 meters deep was discovered at the scene, which the Russian army used as a place to torture and execute detainees. Investigators and experts found two male bodies, believed to be local residents, handcuffed to each other at the scene. Bars were also discovered, which probably served as a disguise – they were covered with leaves or grass so that the torture chamber was not too visible from ground level. Near the bedroom, another corpse was discovered, believed to be that of a local resident, a veteran of the counter-terrorist operation. The body bears signs of torture on it, it was pointed out.
Yenin added that the police have already recorded more than 1,100 war crimes committed by Russian troops in the Kharkiv region, which was recently liberated.
As reported, in the Kharkiv region, law enforcement officers discovered and inspected 22 torture chambers set up by the invaders.