Russian Tourist Visas: Europe Can't Decide Whether to Punish Ordinary Russians for Putin's War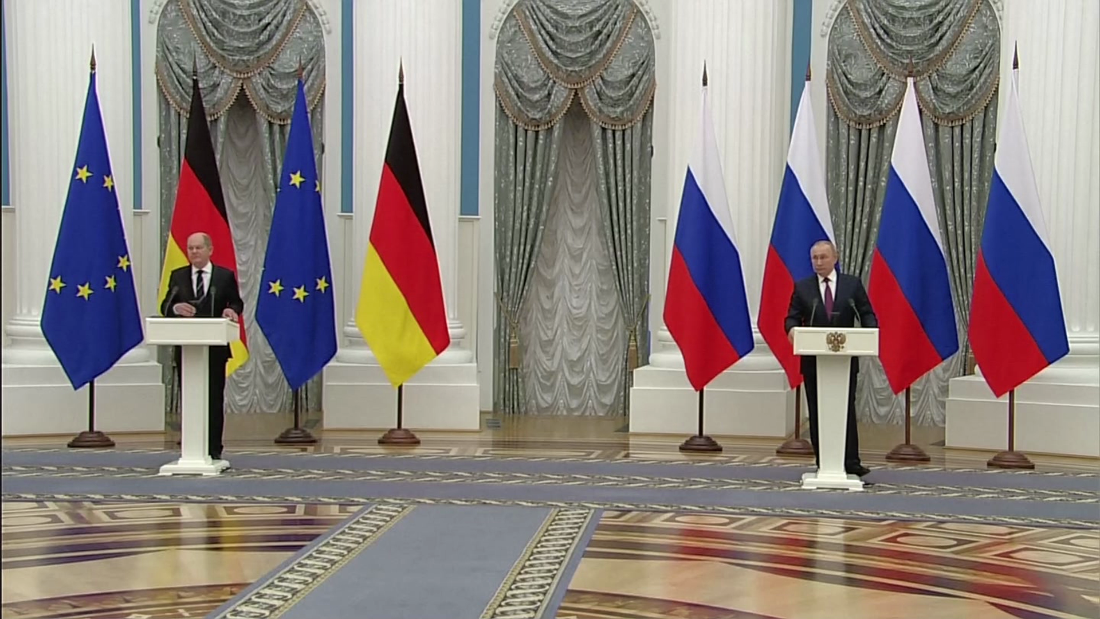 Currently, 1,000 Russians can apply for Finnish visas every day, but from September 1, that number will drop to 500. Jussi Tanner, director general of consular services at the Finnish Foreign Ministry, told CNN that a maximum of 20% of these slots will be allocated for tourist visas, which means that no more than 100 tourist visas will be available per day.
The move comes after Estonia, another European Union country that borders Russia, banned even Russians who already had visas from entering the country. According to Reuters, this represents 50,000 people.
The Czech Republic and Latvia also supported visa bans and also took steps to prevent Russians from traveling to the EU.
The proposal was first put forward by Ukrainian President Volodymyr Zelensky, who wants to prevent Russians from entering the bloc, where they can then travel freely for 90 days in the EU's Common Travel Area, the Schengen area.
Not everyone agrees. German Chancellor Olaf Scholz said that while it is important to punish those close to Russian President Vladimir Putin, Europeans must "also understand that there are many people fleeing Russia because they are not agreement with the Russian regime".
A senior German diplomat told CNN that Scholz's argument is not based on facts, "because anyone can apply for a humanitarian visa." The diplomat believes that Scholz is mainly trying "to balance his own party which is divided between those who want to dialogue with Russia and those who want to appear tough".
Proponents of the Russian visa limit believe that the argument is quite clear.
Alexander Stubb, a former Finnish prime minister and foreign minister who previously advocated for visa liberalization with Russia, told CNN: "It's a sad situation, but the price of war must be felt by the citizens. Russians".
He said "the only way to change the hearts and minds of the Russian people is for them to understand that what Putin is doing is a flagrant violation of international law. It means a total visa ban for Russians."
Rasa Juknevičienė, Lithuania's former defense minister and current member of the European Parliament, said that "first and foremost it is a matter of security".
"Russian citizens travel to the EU mainly via Finland and Estonia. The official services of the countries are under enormous pressure. Russia is controlled by the structures inherited from the KGB, which exploit the opening of the Schengen countries for various operations," Juknevičienė told CNN.
It is unlikely that European leaders will reach a complete agreement on this issue. While the EU has been largely united since the start of the war and has come together to impose severe economic sanctions on Russia, there is a geographic reality that complicates any consensus among 27 countries with very different economic and political priorities.
Western and southern EU countries, which are somewhat shielded from Kremlin aggression due to distance, are quick to remind hawks that Russia is a very large part of the region enlarged Europe.
It is therefore not only extremely difficult, but probably not particularly productive, to simply ignore Russia. Once the war is over, European economies will want to reconnect with Russia. Not only is this beneficial for these countries, but it could also prove valuable in a post-conflict propaganda war to convince average Russians of the benefits of European values.
Strategically, serious figures also agree that any post-war European security plan will have to involve Russia, and it is far better if Moscow is proactively involved and works with its European neighbors.
At the other end of the spectrum, there are countries like Poland, Estonia, Lithuania and Latvia which have already suffered greatly at the hands of Russia, both at the hands of the oppressive dictatorship of the Union Soviet Union and, more recently, the threat of Putin's Kremlin.
It is the competing factors that make managing Putin and Russia so complicated.
Will the EU work with Putin if he stays in power after the war? If not, how different must the diet that follows be from Putin's to satisfy the bloc? What should be included in a hypothetical treaty to assure the various European leaders that Russia will not provoke a new conflict? What could the EU be willing to concede to broker a peace? It should be remembered throughout that Ukraine is now a candidate for EU membership.
All of these big questions create smaller questions, including what to do during the visa dispute. And the longer the war drags on, as the West's options for sanctions and retaliation become increasingly limited, the more these questions will emerge.
The harsh reality is that these small issues, headaches in themselves, must be weighed against the best long-term outcome of this dark time. And the truth is, one thing will never change: Europe cannot simply ignore Russia.
Correction: This story has been updated to indicate that Rasa Juknevičienė is a Lithuanian politician.