Russian troops reposition from kyiv, some in Belarus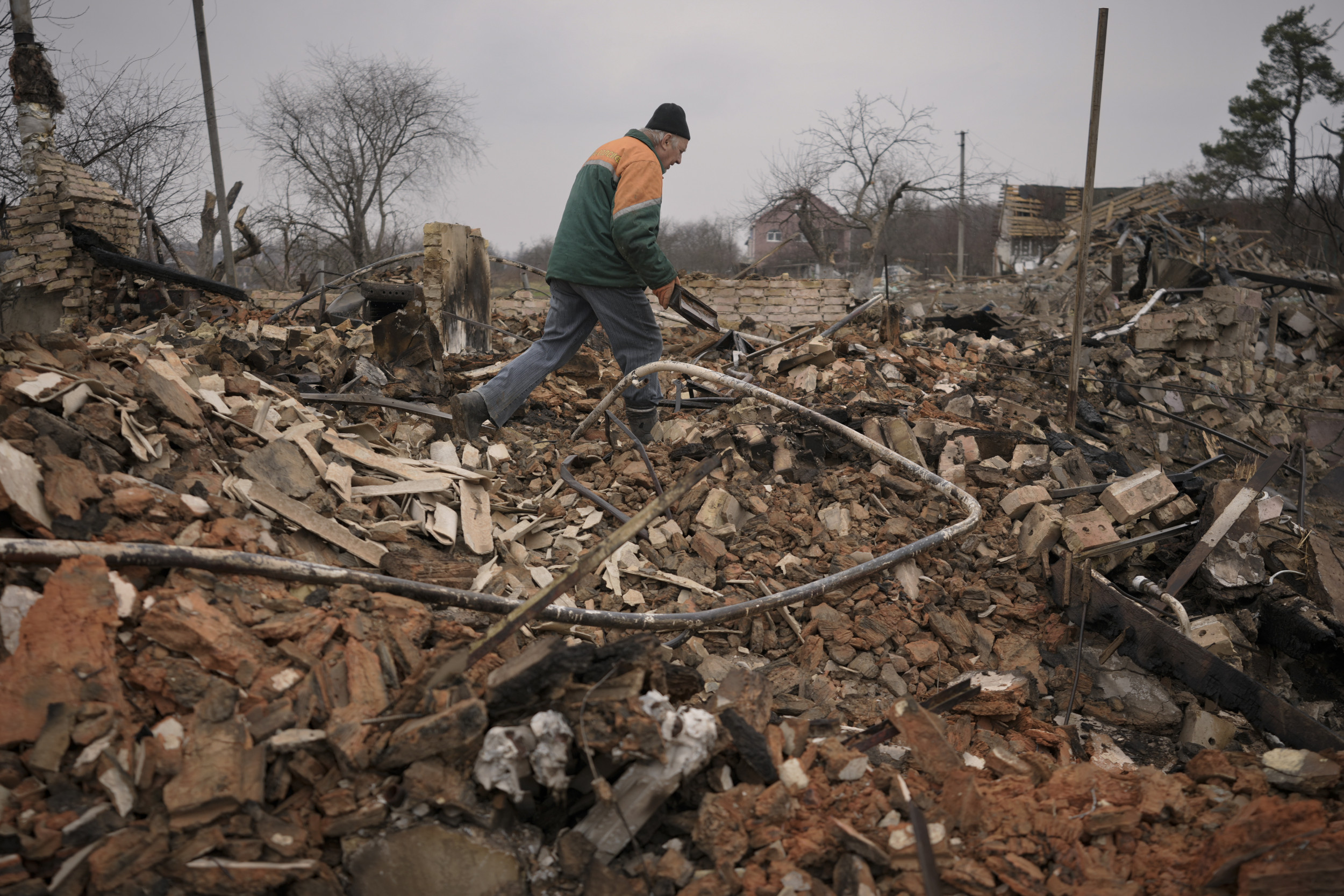 Zelensky presses for weekly Russia sanctions packages
Ukrainian President Volodymyr Zelensky told the Norwegian parliament on Wednesday that Russia wanted to "destroy the foundations of Europe" and asked for more support.
Zelensky said Ukraine's losses are "enormous" as "tens of thousands of homes have been destroyed, dozens of towns and villages have been burned down, millions of people have been left without the possibility of a normal life. ".
He added that 145 children have been killed since the start of the Russian invasion. The real number is likely much higher, he said.
"It is likely that we lost hundreds of them," he said. "Think about it, hundreds of kids. Just kids."
Russia's invasion of Ukraine is "one of the greatest threats to international security of any to emerge since World War II," Zelensky said, adding that the current "war" is not limited to not on the borders of Ukraine.
"We have no common borders with you, but we have a common neighbor who denies all of our common values," he said. "For the Russian state in its present state, neither the freedom of nations nor the freedom of human affairs."
Zelensky thanked Norway for their support but asked them to do more.
He called for more weapons, especially anti-ship weapons, including harpoon missiles, air defense systems, and weapons to destroy armored vehicles and artillery systems.
"Freedom should not be armed worse than tyranny," he said.
He also pushed for more sanctions against Russia, saying new sets of sanctions must be "introduced every week, without pause".
"The stronger they are, the sooner we will restore peace," he said.
Zelensky called on Norwegian companies to stop supporting Russia, spoke about the ban on Russian ships using European ports and called on Norway, a major energy supplier, to contribute to Russia's energy security. 'Europe.
Finally, he asked Norway to invest in rebuilding Ukraine once the invasion was over.
"We must do everything so that a rock like Ukraine is always with Europe," Zelensky said.