The reason Roy Jones Jr became a Russian citizen after Klitschko criticism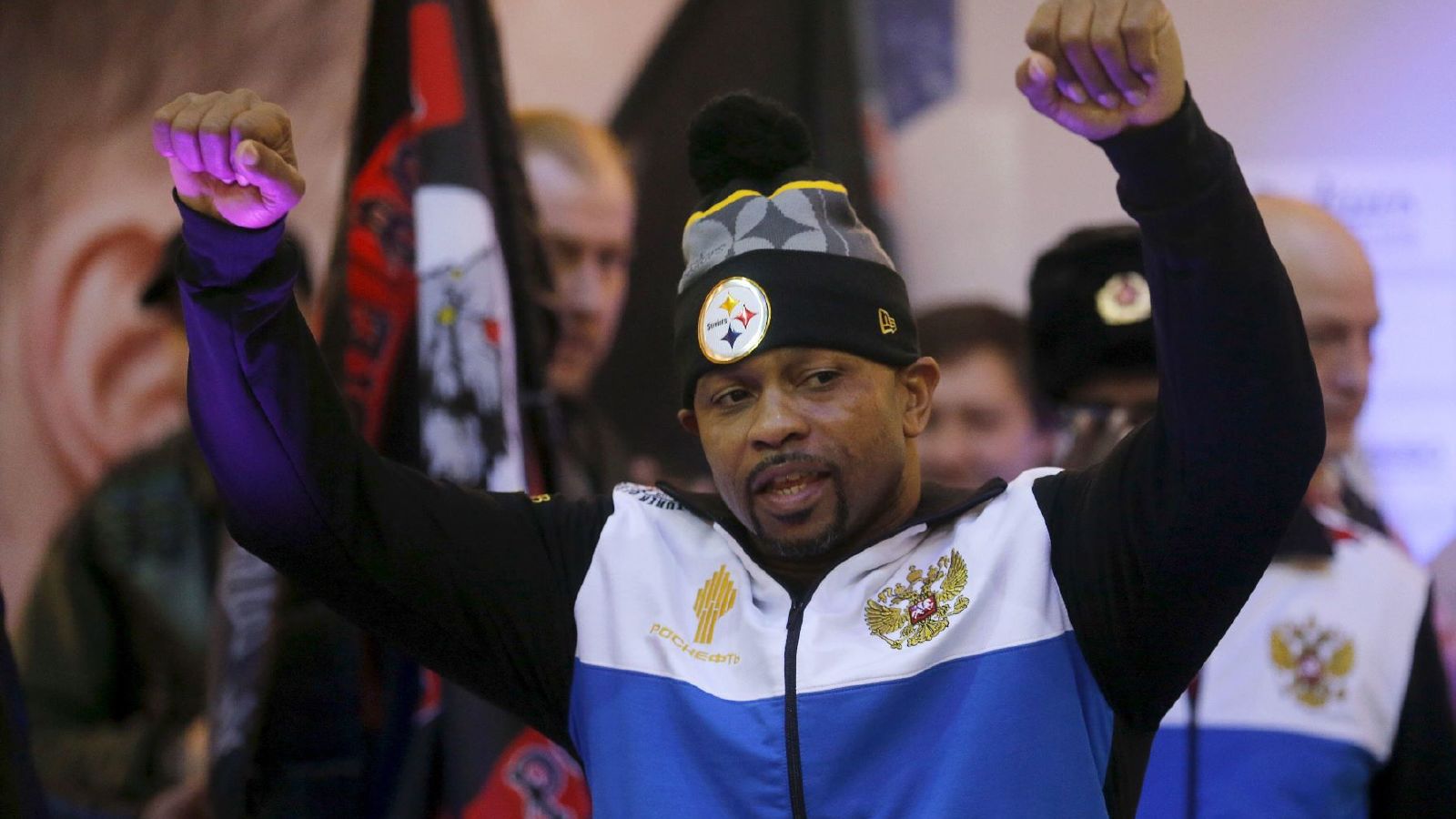 In 2015, Roy Jones Jr officially became a Russian citizen after President Vladimir Putin accepted his application, but many wonder why he was so keen on it being granted.
The boxing icon – considered by many to be the greatest fighter of the 90s – fought in Russia four times towards the end of his illustrious career and picked up wins over Zine Eddine Benmakhlouf and Hany Atiyo.
In a 2018 interview with Kevin Iole, Jones revealed he was partly down to help build future US-Russian relations.
"I go there a lot," said the former four-division king. "When I was offered the opportunity to see Russian citizenship, they said 95% of the population knew me.
"I'm like, 'you know what, here's the opportunity where not at the political level but at a lower level, you can kind of merge these two countries and stop some of all the craziness that's going on, all the angles and hostility, all cold wars".
"You know you might be able to start on a lower ladder and get better – so I was just looking at it as a way to become an ambassador to show that 'hey you can be in these two countries – we don't have to be against each other, we can all work together here".
"That's how it started and that being said, people sit down and they talk about Disney and talk about it, but we're mad at people who are cruel to animals.
"Yet if we have beef with another country, they send our children to war at 18. So could I really have (a) cruelty to an animal or my child?" That said, it makes sense for me to do everything I can to make amends with these people so that we get along.
"After I arrived in Russia, I saw that there was a big community of boxers. I also felt appreciated in Russia.
"Maybe even a lot more than I was valued and appreciated in my own country," Jones added in a separate interview with Gazeta.ru.
However, in recent days, Wladimir Klitschko – brother of Kyiv mayor and former heavyweight champion Vitali Klitschko – posted a video and asked who Jones supported after Russia invaded Ukraine.
"I'm so happy to be able to speak to all of you tonight. Well, almost all of you. There is one person for whom I have a real question [for]", Klitschko said in a
Twitter video.
"A person broke Ukrainian law by traveling to the occupied Crimean peninsula via Russian territory.
"That person is Roy Jones. So Roy, which side are you on? On the side of the aggressor, or on the side of the defender of his right to live. I respect you as a fighter, but I really question your moral compass."
READ MORE: The night Mike Tyson wanted a fight with basketball icon Michael Jordan