The United States "is trying to prevent" the Russian army from operating in Latin America | News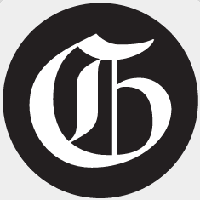 Secretary of State Antony Blinken's team is 'working…to prevent' Russia from establishing military bases in Latin America as crisis in Ukraine widens the diplomatic field disputes between former Cold War rivals.
"We, as a hemisphere, do not accept provocations," State Department Assistant Secretary Brian Nichols, Blinken's top lieutenant for the Western Hemisphere, told the House Foreign Affairs Committee. "And these types of incitements by forces outside our hemisphere are unacceptable."
Russian Deputy Foreign Minister Sergei Ryabkov waved in favor of such a deployment earlier this month, when he said he could "neither confirm nor rule out" whether Moscow would take the step while trying to roll back NATO's military arrangements in Eastern Europe. Another senior Russian official played down the prospect, which President Joe Biden's administration called "bragging," but Nichols acknowledged they were not ignoring the threat.
CHINA UNVEILS PLAN TO 'TAKE BACK' LATIN AMERICA
"While I hesitate to respond to every instance of Russian bluster, let me be clear that efforts to destabilize our hemisphere or inject conflict from Ukraine into the Western Hemisphere are unacceptable." , he told Rep. Bill Keating, a Democrat from Massachusetts. "And we will work with our partners across the hemisphere to prevent that."
Their discussion focused more specifically on Cuba, Venezuela, and Nicaragua, but the hearing took place on the same day that Russian President Vladimir Putin welcomed Argentinian President Alberto Fernandez to the Kremlin.
"I think Argentina could become to some extent Russia's gateway to Latin America," Fernandez told Putin. "We could be a place for the development of your cooperation with Latin American countries."
Fernandez, who will travel from Moscow to Beijing to meet the Chinese General Secretary Xi Jinping and observe the opening ceremonies of the Winter Olympics, cited Argentina's supply of Russian vaccines to other Latin American countries as a model of this collaboration. He told Putin he wanted to reverse his predecessor's alignment of Argentina with the United States.
"Since the 1990s, Argentina has relied heavily on the United States," he said, blaming that relationship for being responsible for Argentina's indebtedness to the International Monetary Fund. "In the beginning, when our party was in power from 2003 to 2015, we tried to get rid of this dependence on the United States… I am constantly working to rid Argentina of this dependence on the United States. vis-à-vis the IMF and the United States. I want Argentina to open up new opportunities. Cooperation with Russia is vital for us.
Nichols did not address this meeting in his conversation with Keating, but he pointed out more broadly that any further Russian military offensive against Ukraine would provoke economic sanctions that would cripple Russian economic relations in the Western Hemisphere.
CLICK HERE TO LEARN MORE ABOUT THE WASHINGTON EXAMINER
"The kinds of punishments that are being discussed are very comprehensive – things that have never been deployed in the past," he said. "And they will have economic effects around the world … including [in] our hemisphere. And we started the conversation with our partners in the hemisphere about what it would mean for them and how important it is for all of us to uphold the international rule of law. »
Original location: The United States "is working to prevent" the Russian army from operating in Latin America
Washington Examiner Videos