Trudeau says Canada's participation in Russian Embassy event 'absolutely unacceptable'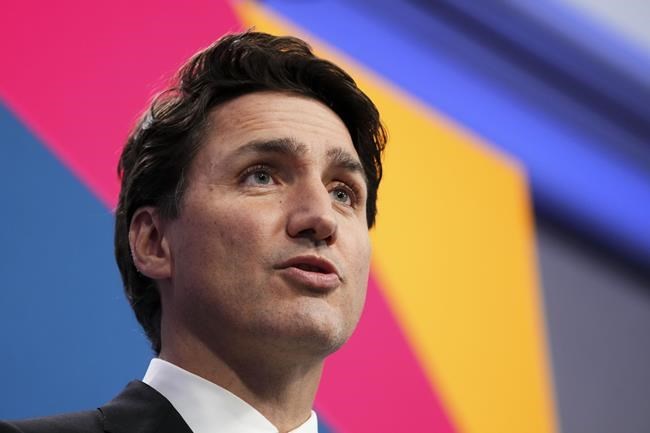 OTTAWA — It was "absolutely unacceptable" for a Canadian official to attend a party at the Russian Embassy in Ottawa last week, Prime Minister Justin Trudeau said Tuesday.
"This should never have happened, and we strongly denounce it," Trudeau said during question period in the House of Commons, under pressure from interim Conservative leader Candice Bergen.
The Globe and Mail reported on Sunday that Yasemin Heinbecker, deputy chief of protocol at Global Affairs Canada, attended a party at the embassy last Friday to celebrate Russia Day.
Russia Day, celebrated annually on June 12, is the national holiday of the Russian Federation. It marks the adoption of a 1990 declaration that triggered constitutional reforms and ultimately the end of the Soviet era.
Bergen asked the prime minister on Tuesday why a government that supports Ukraine would send a representative "to his enemy to enjoy champagne and caviar."
Bergen said she hoped Trudeau would apologize to Ukrainian President Volodymyr Zelenskyy.
Trudeau said he spoke on the phone with Zelenskyy for 45 minutes on Tuesday about Canada's support for the beleaguered country Russia invaded in February.
"President Zelenskyy and I had an extremely positive conversation where this issue was not raised, because obviously there are much more important issues," he said.
On Monday, Foreign Affairs Minister Melanie Joly told the House of Commons she was angry with the party, and her department apologized.
She told reporters on Tuesday that she didn't know in advance that Heinbecker would be attending the party and that she didn't ask her office why she was approved, because "I would never have approved her, so there is no explanation".
Joly said she had a "difficult conversation" with her staff and deputy minister on Monday, and also spoke with her Ukrainian counterpart.
In a tweet posted on Saturday, the Russian Embassy in Canada said the event was followed by Russian and Canadian media, "representatives of Canadian society" and Global Affairs Canada.
He also said that Oleg Stepanov, the Russian ambassador to Canada, gave a speech stressing that June 12 also marks the 80th anniversary of Russian-Canadian diplomatic relations.
This report from The Canadian Press was first published on June 14, 2022.
Sarah Ritchie, The Canadian Press