We must use all possible tools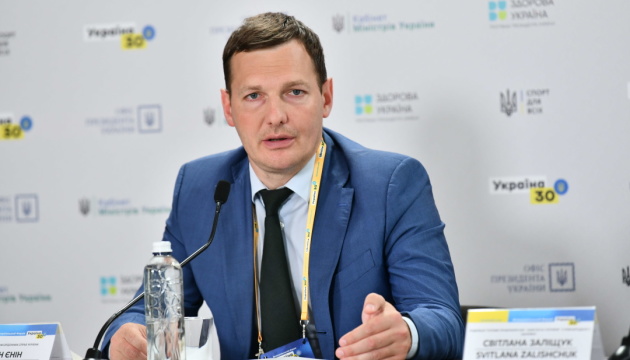 There is no single court or tribunal that would solve absolutely all the problems related to bringing all war criminals to justice and compensating for the damage caused to Ukraine by the Russian invasion. All possible tools should therefore be used.
Ukrainian First Deputy Interior Minister Yevhenii Yenin said this in an interview with the Telegraph news site, reports Ukrinform.
"We are actively cooperating with the ICC, and there are plans to establish a separate court for the Russian Federation. There is no single court or tribunal that would resolve absolutely all issues related to the prosecution of all criminals of war and compensation for the damage caused to the people of Ukraine and the state. Therefore, it is necessary to use all possible tools," he said.
According to him, the question concerns both the International Criminal Court and the European Court of Human Rights. "Although the Russian Federation has left the Council of Europe, the European Court [of Human Rights] still has the ability to accept and consider claims regarding violations of the human rights convention committed by the Russian Federation," he said.
Commenting on the possibility of establishing a tribunal for Russian President Vladimir Putin and Russian military leaders, Yenin said Ukraine hopes that a respective international tribunal will be set up, adding that it is not an easy task.
He also said that when Ukraine was looking for ways to hold Russia accountable for the downing of Malaysia Airlines flight MH17, it was already clear that the establishment of a full-scale UN-backed tribunal was impossible, " because Russia has the right of veto in the UN Security Council.
"Any ad hoc tribunal will have a limited ability to apprehend the offenders involved and bring them to justice. For now, we can see that all red lines have been crossed. Therefore, now the response lies with the international community, how to ensure the inevitability of punishment for all war criminals, including the Russian president," Yenin said.